This post is also available in:

A streetfestival for a good cause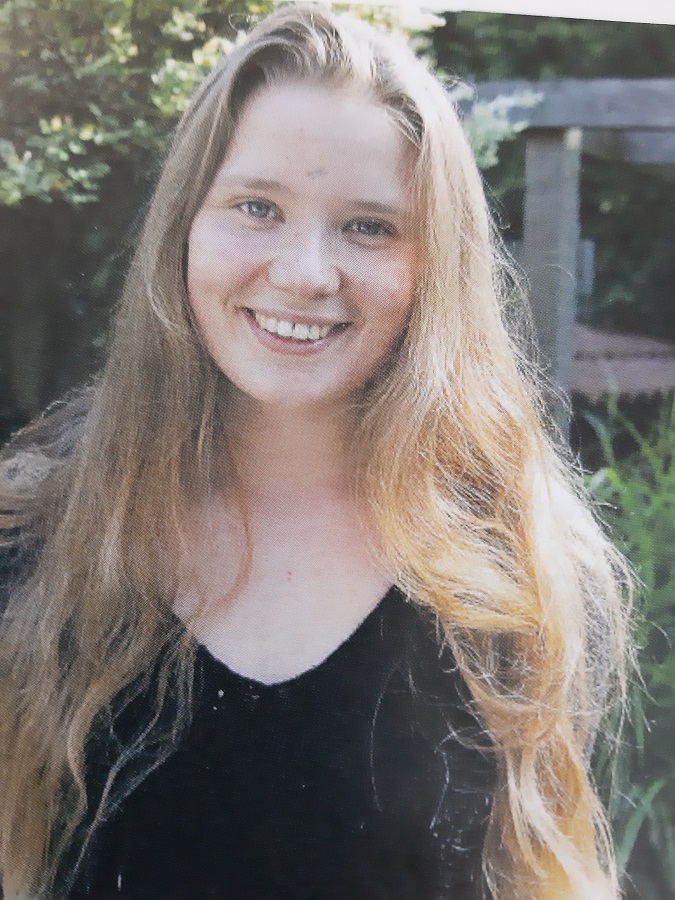 On the 24th of August we had a very successful drive. Floortje, an enthusiastic young woman, living in our street, wanted to organize a drive for a good cause. Although we live on sequent numbers in our street, we actually are no neighbours. She lives at number 56 and we, of Perspective 3000, at 57.
Her mother joined several Nepalese workshops/dinners and suggested our NGO.
Floortjes idea was to organize a street festival called "Podiumbeesten" [Stage Animals] with a group of talented friends.
We contacted and soon we were in the middle of pre-arrangements. Posters, flyers, newspapers, artists, dining rooms and also gathering second-hand clothes to re-sell. Several households reacted promptly and enthusiastically to the idea as well as artists and we could offer a very interesting program for the evening.
In several dining rooms, all furniture was put aside and visitors could enjoy dance, poetry, music, theatre and a photo exhibition, twirling and hand lettering workshops as well as a try for foot reflexology and shiatsu massage. Because of the good weather several activities could take place outside in gardens and car parks. For € 10, – visitors bought a passe-partout to enjoy the different acts. The lottery with nice little prizes from Nepal and Bangladesh was a great success as well.
The revenue of the drive was entirely for the children projects supported by Perspective 3000. The total amount of money raised is € 1.500, -, which will be divided equally between the projects in Nepal and Bangladesh.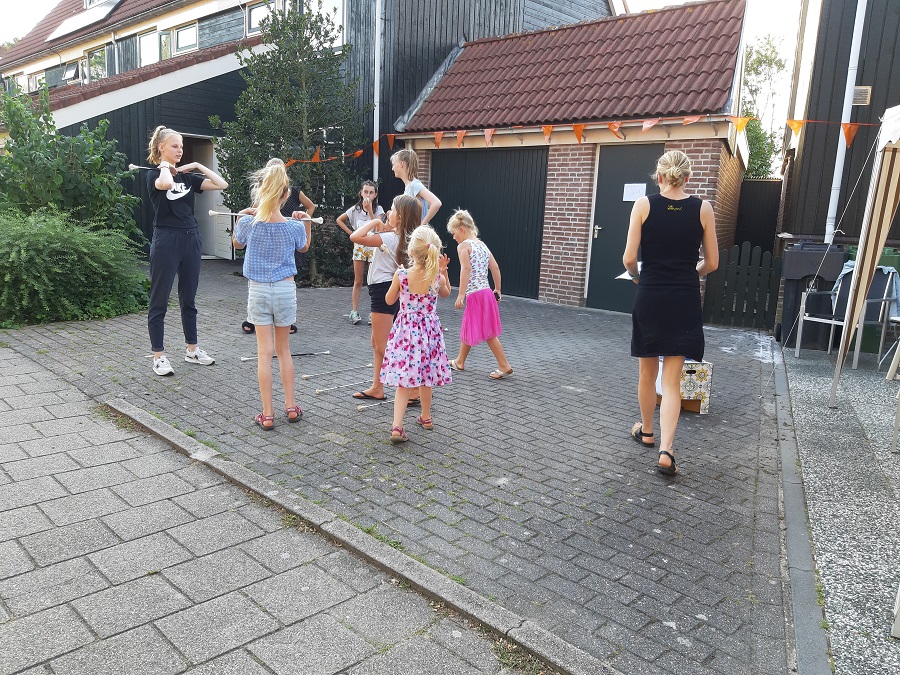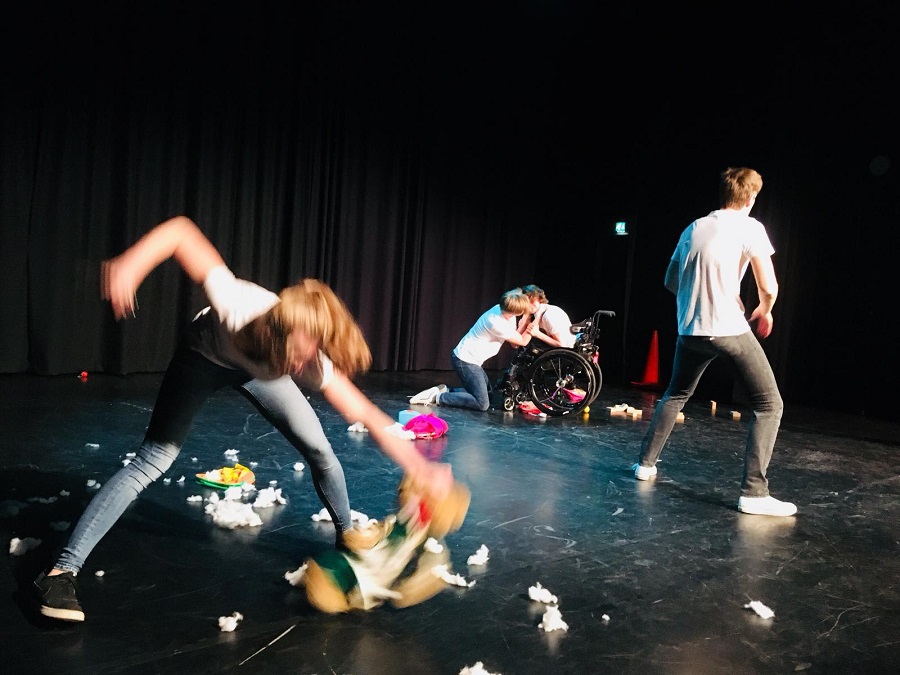 Nepal, activity hall
In Nepal we support the Sathya Uddhyan School for underprivileged children. After helping them to rebuild the school and hostel destroyed by the earthquakes in 2015, their last wish is to build an activity hall in which the children can eat, play and relax. We are waiting for their final estimate before we decide how much our contribution will be.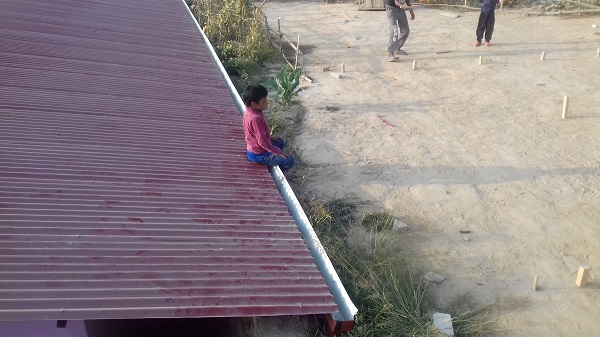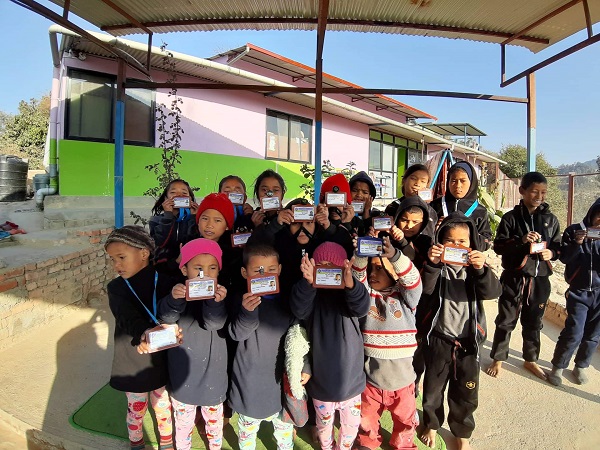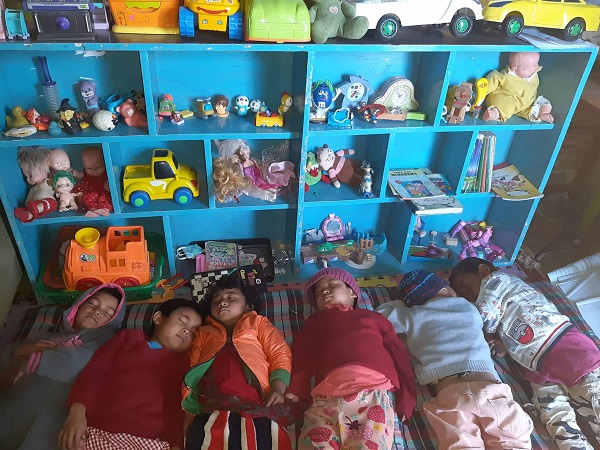 Bangladesh, Library books
In Bangladesh RSC is building a library for the children of their Sun Child Sponsorship Program. Our contribution will be in the procurement of more reading books for children.
The library building is well on its way. The foundation is ready and they are almost done with the ground floor, where the library is to come, as well as a computer training room. The library will be part of a bigger building, with an eye clinic on the first floor and offices and training rooms on the next floors.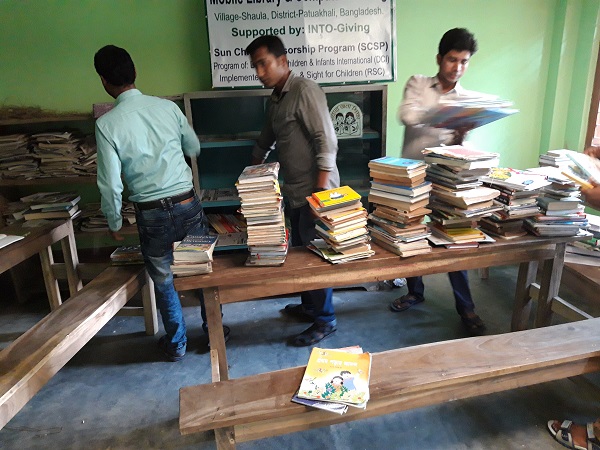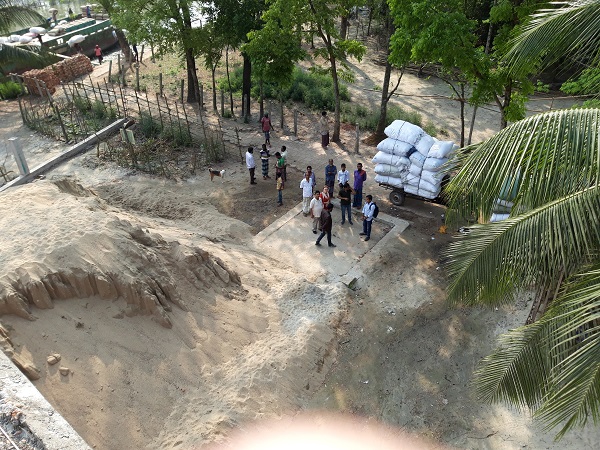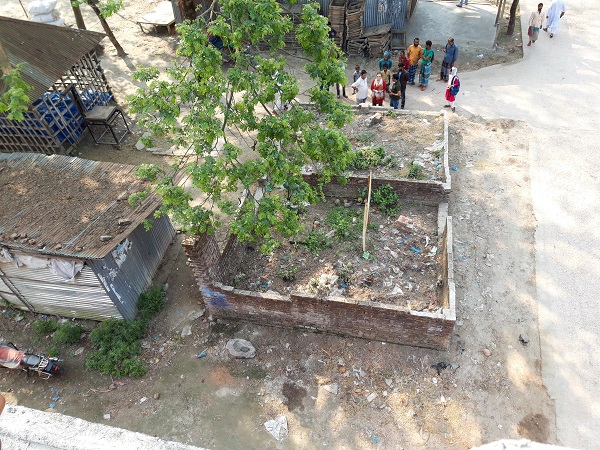 Local fundraising (sequel)
In March Mart started Local Fundraising as well in Mymensingh as in Dhaka at RSC office. We sent them our information about our Podiumbeesten [Stage Animals] activity and the results and are waiting to know what they have achieved in this field by now.
Hygiene and adolescence training (sequel)
In Mymensingh the local trainees are repeating the lessons learned with the mothers of their day-care centres. Last news is that now the mothers are training mothers as well. This kind of continuation is very helpful to keep the lessons alive.
In Shoula at the Sun Child Sponsorship Program, the trainees have repeated their lessons as well in all tuition groups. Here they had to do a little exam and I am waiting for the results.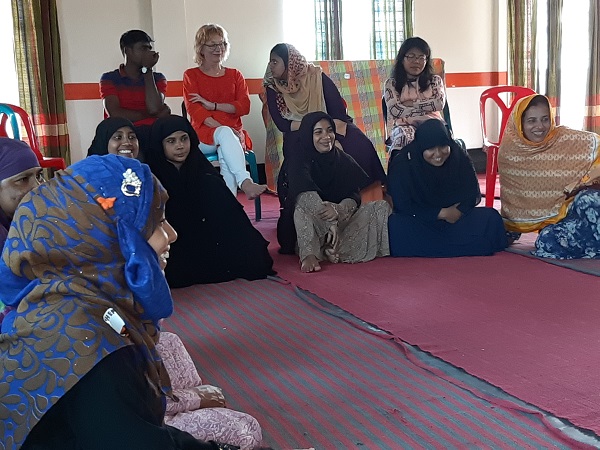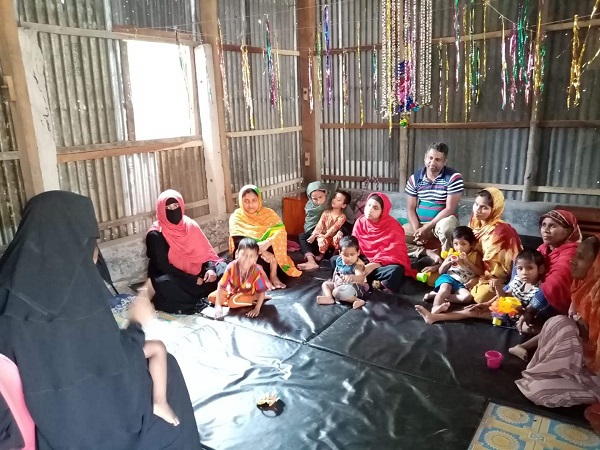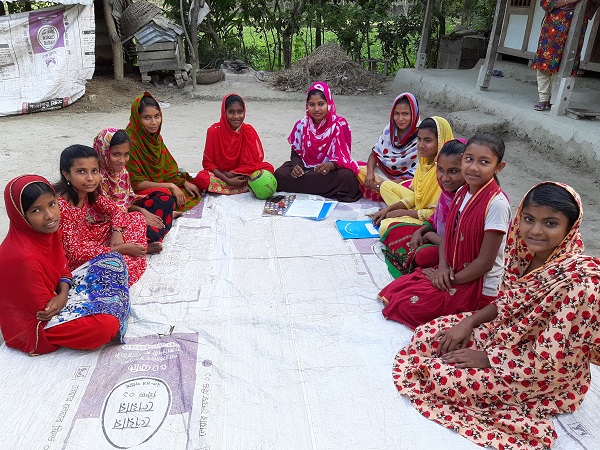 Shoula, Sun Children
At the beginning of 2019, when the scholastic year of Bangladesh started, we sponsored 29 Sun Children, of whom 22 were in secondary school. By now we stopped the support of 2 of the big girls who suddenly married. As we sponsored also one of their sisters, the sponsoring of that girl automatically stopped as well. Next to that 3 Sun Children were not interested to go to school again, so we also stopped their sponsoring. To keep the number of sponsored children more or less at the same level, we started sponsoring 5 new girls that just started in grade 1. The total number of sponsored Sun Children is actually 27, of whom 17 in secondary school. Only one girl is in grade 11.