Nepal
1. Sathya Uddhyan School
The earthquakes of March and April 2015 in Nepal.
In May 2015 the world was chocked by a big earthquake in Nepal, soon to be followed by a second one. The building where the Sathya Uddhyan Residential School of Rashmi Kafle was housed, was severely damaged. The 40 children had to sleep outside under tables in the garden. P3M decided to start a drive to help these children get a new school.
A plot: € 17.500, –
Rashmi's dream was to once have her own school and so she already had purchased a piece of land in February. As it was too small to build a school on, we started by sending an amount to enlarge this piece so she could start to make it ready for construction.
Her plot is like a big piece of cake, narrow at the roadside and a little wider up, with steep slopes. Making terraces was paramount with on each terrace one of the buildings.
We sent the drawings and her story to Wild Geese and managed a MOU. They would add 50% on all money we could raise.
Together with Wild Geese we rebuild the Sathya Uddhyan school in Nepal.

The school: € 24.300, –

In November 2015 we had enough to finance the school, thanks to many generous donors. We went to Nepal to see how it proceeded and to discuss all details. Arriving, we found out that 75% of the school building was already realized.
In March 2016 the school was ready, but not all children could stay there. Temporarily, one of the classrooms became a dormitory, so that at least part of the smaller children could start school again. We gave a training in interactive learning and hygiene for the 6 teachers of Sathya Uddhyan School. Also, 4 teachers from 2 government schools from the neighbourhood joined.
Playtime Nursery Class

Playtime Grade 5
The hostel: € 30,600, – and the retention wall: € 8.000, –

In October 2017 we managed enough cash to build the hostel.
In November 2018 we again visited the school. Two school buildings with in total 7 classrooms are realized. The 7th classroom will be used as library and tuition class. Rashmi has a small office. Also, two hostel buildings are ready, one for boys with a max. capacity for 24 children and one for girls with a max. capacity for 14 girls. There also is a room for Rashmi with the girls. There is a new kitchen, realised with a donation of the Jhawalakhel Football Club. They received the money from donors from the Netherlands. Also, a big retention wall has been realized, to prevent erosion.
Sanitary units for boys and girls, are realized with the help of Jong Foundation.
Swinging

Sathya Uddhyan Residential School
Activity hall: € 10.000, –

Rashmi's last wish for her school is an activity hall. Here children would be able to play, read, watch tv and eat together. In future parent's meetings could be held here again, which has been neglected due to the building work.
We decided that this hall is a must for the school. Without it we the children eat outside under a shed.
After Lunch

Playtime
2. Developed Nepal
Stimulation of local initiatives: € 500, –

Developed Nepal is a young Nepalese NGO, founded by students and just graduated young people. They started on a volunteer basis to help right after the earthquakes in Spring 2015.
We trained their volunteers to give hygiene lessons in primary schools. The challenge is to teach these high educated volunteers to give their lessons at the level of the children they want to teach something.
We work with them as an adviser, to help them organise their NGO and they enthusiastically started off.
After evaluating their activities in 2016, we decided to allow a yearly budget of € 500, – as organizational costs.
In 2018 we started explaining them about local fundraising, something they might pick up easily.
Children's with hygiene Kits

Handwash Program
Bangladesh
3. Sun Child Sponsorship Program
The project: €144, – per schoolchild per school year

Since 2010 we sponsor a number of children from this project of Right & Sight for Children [RSC]. It is a mixed group of children between 6 and 17 years. They come from poor families from Patuakhali, in the south of Bangladesh and are able to go to school thanks to our sponsoring. Each child receives tuition to help them with homework. Their mothers are in a savings group, where they also get advice on starting small enterprises with micro-credit. Lessons in hygiene and children education are also part of this. We receive an up-date twice a year. We trained the group of tutors twice and advised the field office. We set up a library and started computer lessons which are taken over by RSC on a regular basis.
Tution Class

Tutors
The first group of 23 sponsored children in 2010

When we visited this project in 2010, we were so enthusiastic, that we spontaneously wanted to sponsor a class of Sun Children. It became a group of 23 children of different ages. End 2011 we went to Bangladesh to do a first training in hygiene. The project run well and the field-office functioned reasonably. We spontaneously promised to sponsor an entire class of nursery children.
Sabina in 2010

Sabina in 2018
Sponsoring an entire nursery class of 29 Sun Children, for a period of 5 years primary school, starting from 2012

Returning home, we sent a mail with the request who could help us realise our aim. We received enough enthusiastic reactions.
By now the children who are allowed to continue their education are in secondary school and are still sponsored by their donors. The number of children went down, because, some did not continue studies after primary school and some others moved to other places.
Nursery Class
Bonus program from € 60, – to € 70, – and so on.

To help especially girls to continue their schooling after primary school, we designed a Bonus program. Parents that allow their daughters to continue schooling receive a small amount in cash for each successfully completed year. After grade 6 this is € 60, -, after grade 7, € 70, – and so on. Cash is rare in poor families, so very welcome. For girls education heightens the chance for a better marriage and a better job. It also postpones the marriage date. Officially girls are allowed to marry at the age of 18, but a lot of girls are married at an earlier age by their poor parents, some as young as 13. Until now this Bonus program seems to work well. Parents are stimulated by the field-office, to use the cash to enlarge the family income by buying cattle or starting a small business.
In 2018 we sponsor 9 girls in grade 7, one in grade 8, and 4 in grade 10. In grade 10 they do final exam for secondary school. When they want to continue for grade 11 and 12 the costs are significantly higher, € 800, – per girl per scholastic year. For 2019 AFAS is sponsoring for this program! After grade 12 the possibility for High School and University is open. That would be fantastic.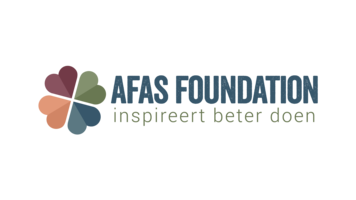 Bonus Program
Library for village children
With the help of Stichting ZIJN, RSC is going to build a Library in Kalayia. Which is in the center of the region where RSC runs their SCSP. It is also a big enlargement of the library activities they started in 2014 in Shoula and the mobile library they introduced to reach more schoolchildren.
Children Reading
4. SHOULA A VILLAGE IN BANGLADESH
Click the link below to know about SHOULA:

This post is also available in:

Nederlands (Dutch)